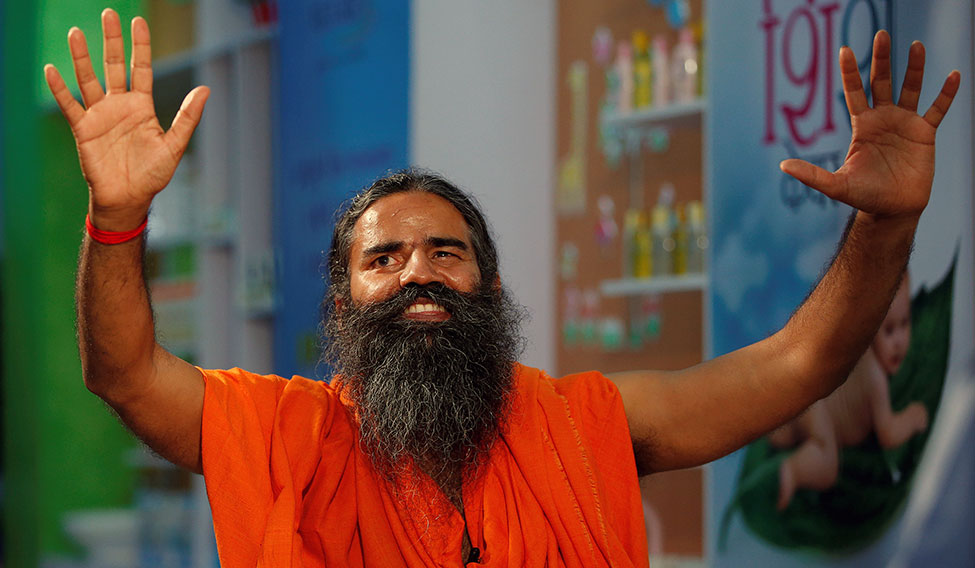 Even as he sought to play down fears over the Citizenship Amendment Act (CAA), yoga guru Baba Ramdev said he would meet the anti-CAA protesters at Delhi's Shaheen Bagh on Saturday.
Thousands of people, including women and children, have been protesting since December 15 at Shaheen Bagh and nearby Jamia Millia Islamia against the CAA and the National Register of Citizens (NRC).
Talking to
NDTV
, Ramdev said his visit to Shaheen Bagh would be a gesture of support to the Muslim community.
"I am not for anybody or against anybody... nor am I a middleman. I don't want Hindus and Muslims to fight. If there is injustice against Muslims, I will stand with them. I will go to Shaheen Bagh tomorrow," Ramdev told the TV channel.
Ramdev said he is a supporter of
azadi
, but added that he wanted the 'Bhagat Singh-wali
azadi
' and not the 'Jinnah-wali
azadi
'.
Protests have erupted across the country ever since the Parliament cleared the new citizenship law with the opposition parties, activists and students unions hitting the streets terming the legislation as "discriminatory".
'I will stand with Muslims if...': Baba Ramdev to visit Shaheen Bagh on Saturday