How Will Samsung's Under Display Camera Technology Work?
The Elec reports that Samsung will use the HIAA2 equipment to create a transparent display where the UDC will be placed. The equipment comes with a laser to drill a number of tiny holes in the display to improve the transmission of light to the camera below it. The process is called Laser Etching.
Samsung's current R&D team is focused on reducing the size and number of pixels in that area and increasing the transparency and permeability of the substrate. The current OLED substrate is not transparent and has a yellow tint.
After testing out HIAA2 this month, Samsung Display will reportedly send it out to mass production facilities early next year. A true Under Display Camera smartphone from Samsung can be expected by the first half of 2020.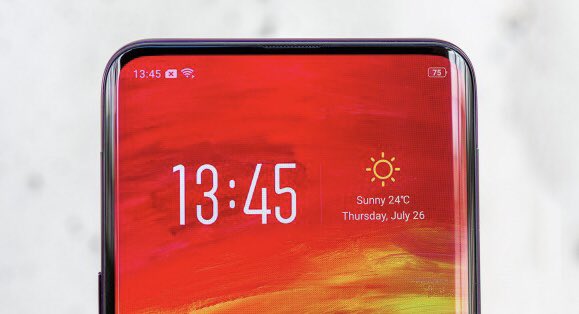 Oppo's prototype under-display camera smartphone
Full details
Here