The Calcutta High Court on Thursday vacated a stay order of a Telecom Regulatory Authority of India (Trai) notification that mandated a switch-over to an à la carte system of channel subscription and a new revenue-sharing arrangement between multisystem operators (MSOs). The court also ruled that the new system will take effect from the midnight of February 6.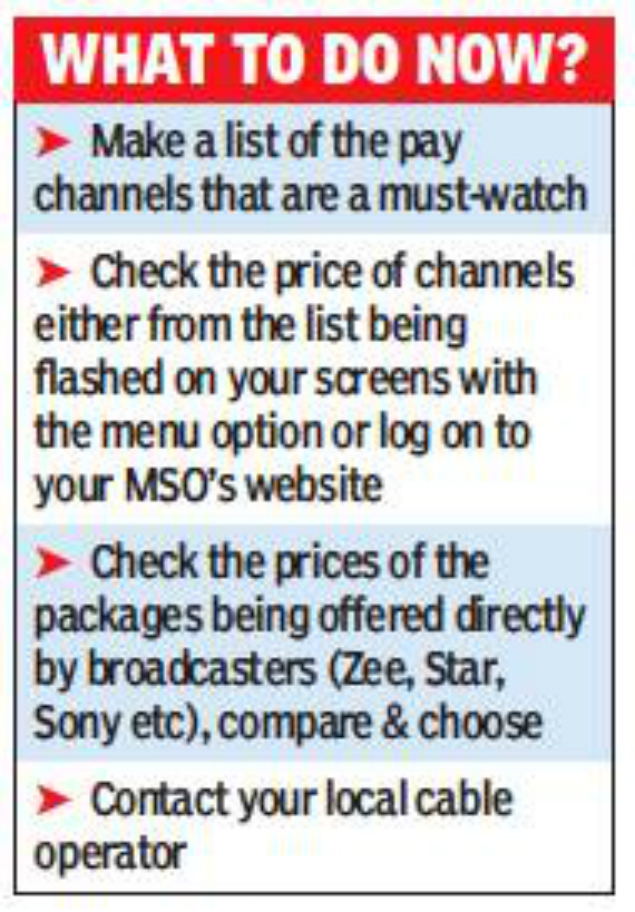 On Wednesday, Trai had moved court seeking to vacate
the stay on its notification that had been obtained by a group of 80 cable operators.
The court has also asked cable operators to enter into an agreement with their MSOs by February 7 and endorsed the revenue-sharing prescribed in Trai's notification dated March 3, 2017.
With the path cleared for the switch-over to à la carte, MSOs and cable operators swung into action. But, with a week to go for the curtains to come down on the old package system, the possibility of a blackout of pay channels looms large. More than 80% of Kolkata's cable homes (including DTH subscribers) have not yet chosen their pay channels.
Stay lifted, cable TV switches to à la carte mode from February 7 | Kolkata News - Times of India