For those of you Xiaomi users who have been patiently waiting for the new MIUI 11 Global update, we've got some good news for you. According to a post from the MIUI India Twitter account, MIUI 11 will start rolling out from October 22nd. The update will come in waves, with more popular and newer devices getting the update first.
This first wave will begin on October 22nd, all the way up until October 31st. The devices that will be receiving the MIUI 11 update are popular devices like the POCO F1, Redmi K20, Redmi Y3, Redmi 7, Redmi Note 7, Redmi Note 7S, and Redmi Note 7 Pro.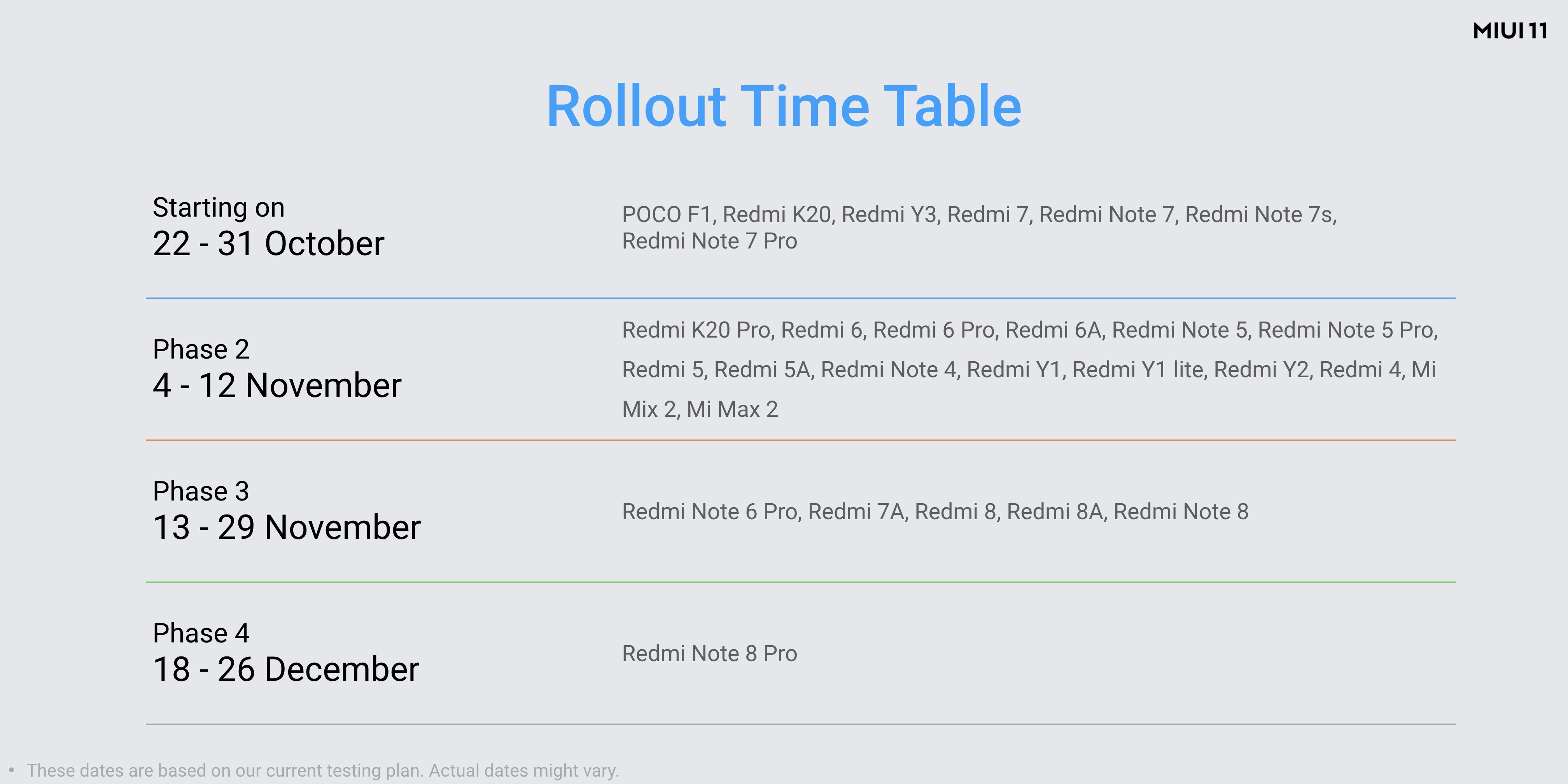 Following that, the Redmi Redmi K20 Pro, Redmi 6, Redmi 6 Pro, Redmi 6A Redmi Note 5, Redmi Note 5 Pro, Redmi 5. Redmi 5A, Redmi Note 4, Redmi Y1, Redmi Y1 lite, Redmi Y2, Redmi 4, Mi Mix 2, and Mi Max 2 will get the update in phase 2 which begins on 4 November and ends on 12 November.
The Phase 3 for the update will begin on 13 November and the devices included for this are the Redmi Note 6 Pro, Redmi 7A Redmi 8, Redmi 8A, and Redmi Note 8. The Redmi Note 8 Pro will be the sole device for Phase 4 which will start on 18 December and will end on 26 December.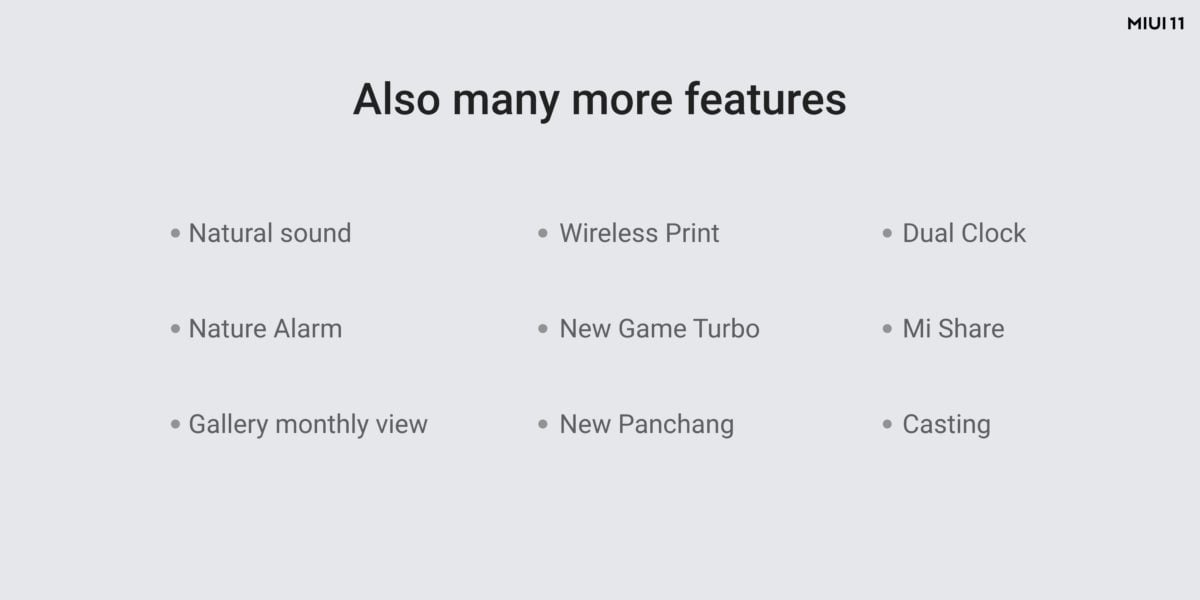 MIUI 11 is a big update for Xiaomi that changes up a lot of things for the popular UI. Starting with the visual aspects, you get slightly softer icons, a system-wide dark mode, new Mi Lan Pro system font and improved always-on display functionality. There are also new animations, themes, wallpapers and improved notification system.
Full details
Here